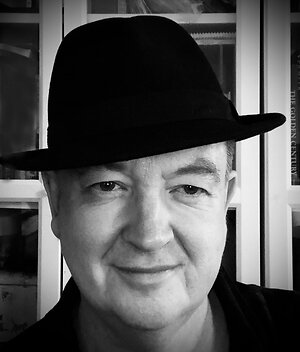 Embodied Mindfulness
Windsor, Berkshire.

Alexander Technique lessons can offer profound help in a number of important ways:

- increased emotional clarity - working with the subtle mind-body connection
- improved postural behaviour / appearance (comfort in sitting, standing and everyday tasks)
- gain in confidence, including presentational skills and public speaking
- freedom and management of back and joint pain and general mobility
- improvements in your skill in sport, music or drama - sometimes to a startling degree (at all levels)
- improvements in your ability to deal with stressful situations / job interviews and exam stress - especially helpful for school children.

I teach from St.Agnes church (main hall) and church hall.

I offer good discounts for pre- booked lessons and I can arrange workshops for students
and teachers, special interest groups such as instrumental teachers (I'm also a high level professional musician, teacher and consultant); body work practitioners and sports instructors.


I teach online via Zoom.... online lessons provide a good introduction to the Alexander work and can enhance regular lessons.

Please get in touch to arrange a demonstration





I'm available for lessons, talks, workshops and consultations.

Book your appointment here


Current pupils include people from all walks of life, performers, business people and also children.

Intensives

I run intensive introductory weekends (in Windsor) throughout the year.
These are an excellent way to learn about the technique
in a small group setting combining individual lessons with group work.

Please get in touch to arrange a demonstration

Follow psychophysical studies and AT on Facebook

'Everyone wants to teach us what to do,
leaving us still doing the things we should not be doing'
F.M. Alexander



Alun's Blog: Alexander Technique related and general topics

A major trial, published in the BMJ (August 2008) confirms the long term effectiveness of Alexander lessons in the mangement of back pain.